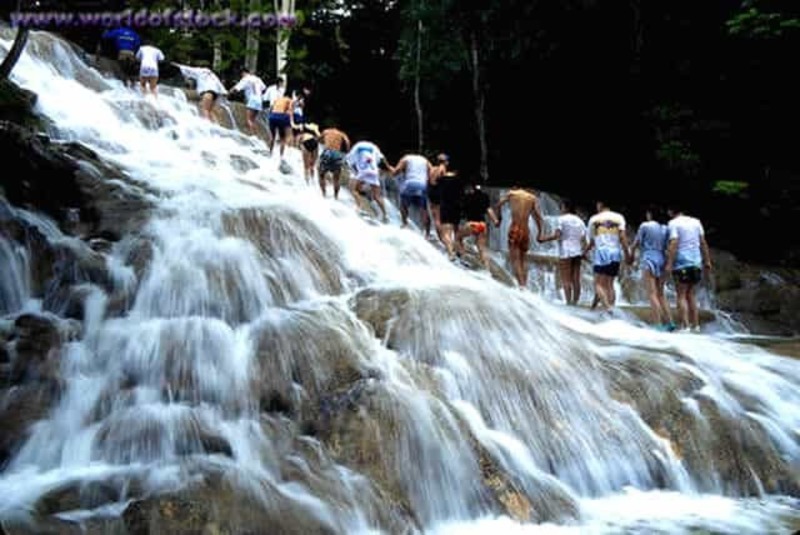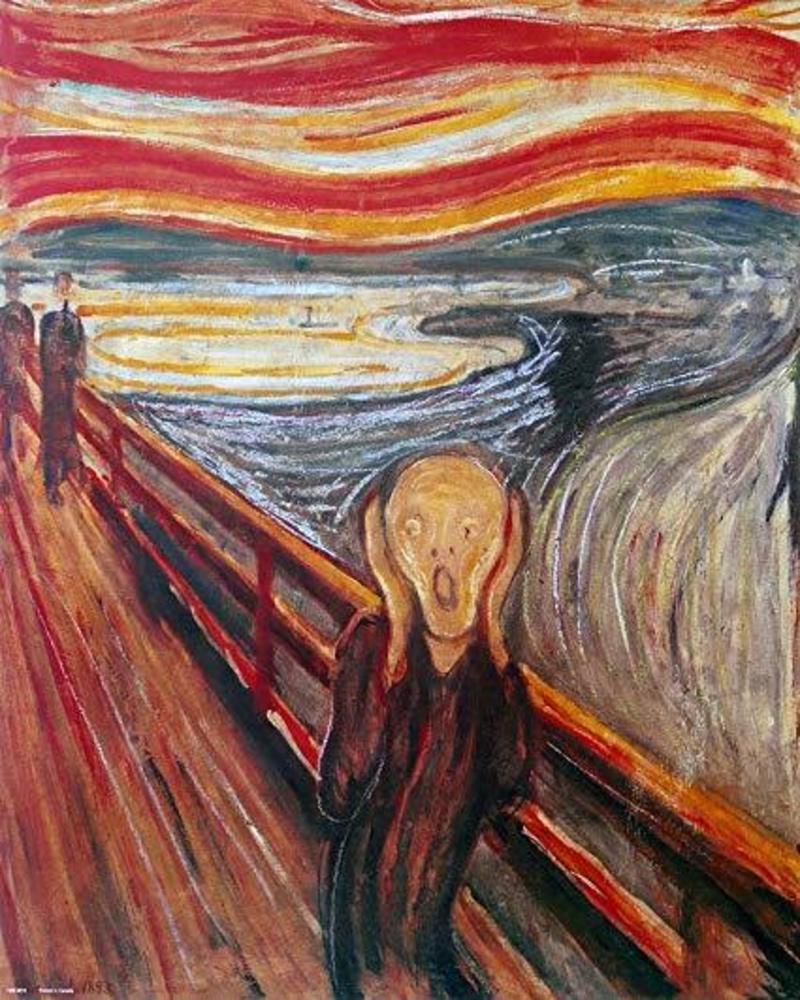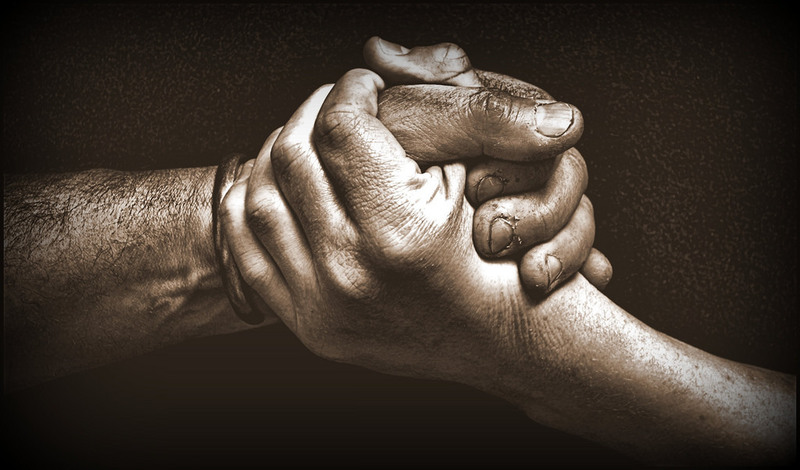 "The Power in Presence"
Isaiah 43: 1-7 & Luke 3: 15-17, 21-22 ~ Rev. G. Scott Turnbrook ~ Jan 13, 2019
The trees have been taken down and boxed up…the lights are unplugged and carefully stored…the decorations all carefully removed and we are back to … normal. This is the first Sunday in what the church calls "Ordinary Time". Welcome to "The First Sunday in Ordinary Time in Year C". This may seem like a depressing way to start a first reflection of the new year, but I always find a bit of a 'let down' following Christmas, don't you? And I'm not just talking about how let downs caused by how high we can make the bathroom scale go, or how big our January Visa card has risen, or how bland our homes look without their decorations. I'm talking about the theological let-down that we feel at this time of year. We feel a sense of being 'let down' because we prepared in Advent ~ we lit candles at the wreath…faithfully each week. We prepared for God's coming into those dark areas of our lives; preparing room for God's birthing in ways of Hope, Peace, Joy and Love. And He did come! The world might have missed His arrival, but we did not! We gathered at the Bethlehem manger ~ the unlikeliest of places and He was born right there. And now we have boxed it all up and He seems to have left … along with the decorations, along with the trees, along with the lights and presents that no longer amuse, we are left with this first Sunday in ordinary time.
This type of disillusionment was the kind of insight that Norwegian artist Edvard Munsch conveys in his famous painting entitled "The Scream of Nature". In Munsch's painting, he expresses a universal cry that is felt among the struggles within creation…the pains that are accentuated with the sky turning blood red. Art scholars have explained Munsch's presentation as ranging from the effects of a volcanic eruption all the way to his personal pain over his sister's commitment to a nearby psychiatric asylum. Whether Munsch expresses something as broad as a cosmic cry over the pains felt in nature or something as personal as the pain over the suffering of his beloved sister, we are drawn to this lonely iconic face at the centre of the piece that screams out in pain and sadness.
As a pastor, I am imminently aware of the many pains that we all experience in life. It is a privilege in my calling when people share their personal challenges being faced, the disappointments and injustices being experienced, the times when the road gets rocky. And together many tears are shed as the struggles of life are sacredly shared. I know of no one who experienced a perfect Christmas; our Memory Tree filled up so quickly; our Quiet Christmas service was more popular than ever; and the Christmas Bureau was overwhelmed by families needing help. Earlier this week, we learned of the tragic car accident of one of our beloved Jazz musicians: Natasha D'Agostino who was coming to Northwood this spring to lead another Jazz Vespers. This young woman suffered a fatal car accident in the early hours last Sunday morning. The reality for many of us is shown in Munsch's painting. We all have our screams and struggles in life …our personal cries at the injustices in the world.
This truth of authentic living is not one that is not unique to modern day, but rather is a universal struggle shared by all peoples and all times. There is a universal cry…a universal struggle that the generations have felt. It was felt by our faith ancestors and is one, as we turn to the Hebrew lection in this morning's text, which Isaiah so eloquently speaks to. Isaiah recalls the great struggles that God's people have felt. Going all the way back to the beginning days where the waters of creation contained the Leviathan and the sea monsters of the deep threatening one's peril; going all the way back to the waters of the red sea that threatened to drown the escaping Israelites fleeing Egypt; going all the way back to the fires that the warring countries lit to burn their homes and temples. And to the reality of these devastations…to the screams and cries of the generations, Isaiah offered hope: "When you pass through the waters, I will be with you; and through the rivers, they shall not overwhelm you; when you walk through fire you shall not be burned, and the flame shall not consume you". And HOW shall this occur? How shall they overcome the waters that threaten, the rivers that overwhelm, the fires that burn? It will happen in this way: God will be with them…God's presence will be with them through the waters…through the rivers….through the fires. God's presence will be their present.
I returned last week from my annual winter vacation with my children, Ethan and Mikayla. And at ages 15 and 19, I know all too well how precious those trips are. This year we had the delight of discovering the Caribbean Island of Jamaica. One of the activities that tourists engage in is visiting Dunn's Rivers Falls. The falls are a spectacular series of waterfalls and lagoons that seem to go on and on and on. You have two options: you can choose to climb a set of wooden stairs and take in the beauty of this natural attraction…or you can take a guided tour where you actually climb up the waterfall. Climbing up the rocks, stepping amidst the rapidly moving water, traversing the current that threatens to pull you down as you seek to climb up. And because I have teenagers, we chose option two. We readied ourself with the guide. He explained that his goal was to help each and every one of us arrive at the top of the waterfall with no broken bones, bruised egos or painful stories to tell. He further went on to describe that the only way that he could accomplish this goal was if we stuck together, formed a human chain, offering help to one another. Just like in preschool when you see children holding hands to stay safe and stay together, we too held hands all the way up the falls. When I approached a big step or challenging rock, I was helped by the person before me. Once safely across, I then assisted the next person. The person ahead warned the next in line of where to step and where not to. We stuck together and…viola…no broken bones, bruises and I arrived in one piece. We all arrived safely because we stuck together giving one another the present of each other's helping presence through the journey.
This Sunday is the baptism of Jesus Sunday and one of the deep Christological questions that theologians ask is 'why did Jesus ever need to be baptized?' For me, the answer to that question is that Jesus' baptism is the moment that God's hand reaches out to us fully guiding us and protecting us for the rugged journey that lies ahead. In Jesus' baptism, we see the moment where our humanity meets God's divinity in Jesus. God will not be a distant deity that is seen in the skies. God will not be an absentee parent who is disinterested in our plight. God will be fully present in the flesh reaching out God's hand through Jesus…holding us through the journey that lies ahead. As Jesus is baptized, the words echo throughout all time and place "you are my son the beloved, with you I am well pleased". And those same words will extend to us as Jesus' hand will be extended to heal us in our suffering, as that hand will be extended to guide us in our wandering saying: "follow me", as that hand will break bread and say "remember me". On this Sunday, we celebrate the present of God's enduring presence who says "do not fear, for I have redeemed you; I have called you by name, you are mine".
I must admit that when I went to the falls, I did not like the thought of holding a stranger's hand. I'm an adult, I thought, and I'll be fine. I'm strong enough…agile enough, I'll be fine on my own. I wonder if our world needs more opportunities for 'hand holding' through the struggles in life? I wonder if now is the time for us to put this illusion of rugged individualism aside? I wonder if it is time for us to stop living as if we are better off strong, separated, isolated? I wonder if it is time to realize that the greatest gift God gave us was God's presence and the greatest gift we can give one another is the gift of our presence…our presence in love…our presence in care…the gift of our hand to brother and sister. They say one of the most significant cures to modern day challenges of mental health like depression and anxiety are found, not only in medication, but also in the gift of community ~ hands extended to us, buoying us up in our challenging moments. They say it takes a village, and we know this truth as we consider the importance of caring for our children, our poor, our homeless ~ as hands are held out to another. Reaching out our hand, as God does to us, to our brothers and sisters and even enemies, tearing down the walls and boundaries and creating the Kin-dom God' seeks to have unfold.
I started off our reflection with my sadness of the beginning of naming this season "Ordinary", but perhaps I need to rethink this. Perhaps it isn't among all the glitz and glamour of a Christmas birth or a Magi visit where the true presence of God is found. Perhaps God's presence is found in the ordinariness of life; holding out a hand to another; having our hand held by a stranger and knowing that we are precious in God's sight, guided through the waters and the rivers and even across the fiery storms of life and hearing those timeless words: "you are my child, the beloved, in you I am well pleased".
Amen.