Jazz Vespers in the Valley
Jazz Vespers in the Valley
Sunday, June 24, 2018

Important: This event has already occurred.

4:00PM - 5:00PM
Northwood United Church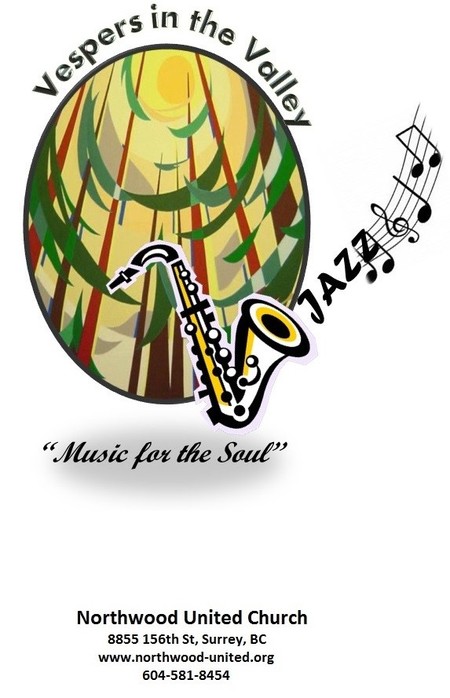 "Jazz Vespers in the Valley" Join us for an hour of great music and spirit-filled conversation as we host some of the Lower Mainland's finest Jazz musicians. A voluntary offering is taken in the later part of the service to help support this vibrant ministry.
***If you wish to receive an email reminder for Jazz Vespers (sent on Friday prior to the Sunday Vespers) please email us at [email protected]
UPCOMING … JAZZ VESPERS in the Valley
September 23...….Diane Lines Family Concert
October 14...……..Peter Juric
October 28...…….Steve Maddock
November 4...…….The Arntzens
November 11...…….Angela Verbrugge
November 25...……..Jennifer Scott & Rene Worst
**We are delighted to, once again, host the "West Coast Big Band Festival" which runs from November 15 - 17 ~ mark your calendars now!
Return to Events
---