Friday, November 9, 2018 Next Date
9:00 am - 3:00 pm
Northwood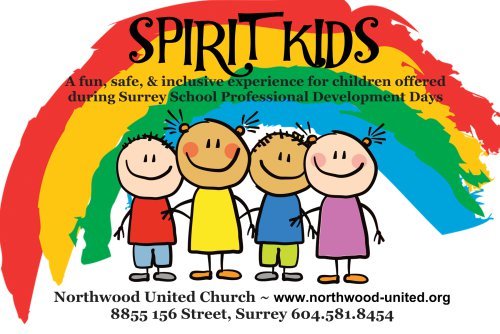 "Spirit Kids" at Northwood.
A Spirit-Filled Day of fun run during 2018/19 Pro D Days in Surrey School District. Join our super-amazing, energetic youth leaders for a day of games, songs, crafts & tons more
*Pre-registration required (group limited to 30 children)
*For children 6-10 years
*Cost $20/day
*Please bring a nut-free lunch (snacks provided)...

Days run 9-3. The dates are:
September 24, 2018
October 19, 2018
November 9, 2018
February 22, 2019
April 8, 2019
May 3, 2019
May 27, 2019