Tuesday, December 3, 2019 Next Date
6:30 - 9:00 pm
Northwood Church - various rooms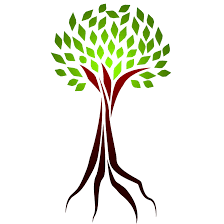 Join us Tuesday nights for S.P.A. "~ Spiritual Practice Alternatives" an alternative form of spiritual gathering inviting people to first gather in community for herbal tea and mingle. Various spiritual practice alternatives are offered (presently yoga, meditation, and spiritual discussion ~ you will need to pick one) for participants to engage in as they seek to deepen their spirituality. An offering will be taken for those who are able to help support this important ministry.
*Mindfulness Meditation with Rev. Scott will be an opportunity to practice a deepening of awareness through a focus on breathing and some guided meditation. Mindfulness is the psychological process of bringing one's attention to experiences occurring in the present moment and heightening one's awareness of the divine in our midst. (Meditation concludes at approximately 8 pm)
*Yoga with Lynne Edel, a certified yoga instructor with over 15 years experience, will provide an opportunity for participants to practice gentle yoga with opportunities for meditation interspersed in the practice. Please bring a yoga mat (and blanket if you wish). We have posted a separate news item with a bio of Lynne if you wish to learn more about her. (Yoga concludes at approximately 8 pm)
*On Our Faith Journey ~ a spiritual discussion gathering. A variety of spiritual discussion topics have been engaged in with this group including book studies, video discussion series such as 'Living the Question', and others. Please inquire about the current study focus for more information.